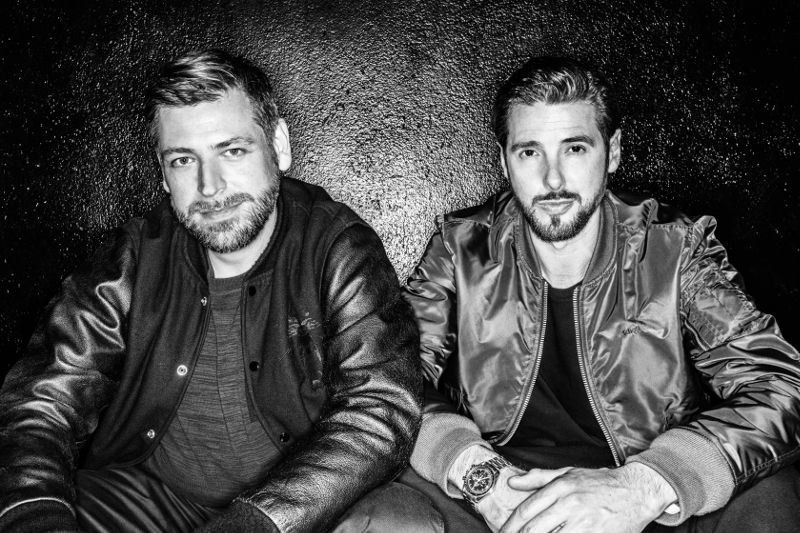 "I can sell out Madison Square Garden masturbating."
—Mike Tyson
Moonbootica - Future
Let's be honest, there were better times to daydream into the future. With the here and now as your launchpad, current affairs rumbling in the background, you're more likely to be hacked off than counting down to lift-off. Unless, that is, your flashes of the future are fuelled by the mental positivity of Moonbootica.
Bear in mind, those who go by the aforementioned moniker are none other than KoweSix and TobiTob. Two more typically Hanseatic paradigms of equanimity you could not imagine, these connoisseurs of club culture who have surfed on a wave of anything goes, transcending genres for almost two decades of sets, beats and bars dedicated to excess. When such specialists deliver a longplayer (their fifth) with a mission statement spelling out "Future", you can be sure that next level shit is incoming.
The basic formula which runs through all previous Moonbootica albums has been further refined on "Future". Their very own state of the art sonic universe sees them oscillate between zeitgeist spheres of pop and club on a voyage of discovery.
Acutely aware of the pitfalls of generic me-too-sound-schmaltz, which so many common denominator producers have ignored at their peril, the duo meld their electronic music songwriting skills with a deep understanding of club climatic conditions. Driven by Moonbootica's insatiable, electrified curiosity, contemporary club sounds are weaved into songs with floorfilling functionality. "Future" spans the bridge from song to track with casual ease.
Take the opener "Lost & Found" as a case in point. Crystal clear, open air summer hit material, including the spectacular introduction of a yearning guitar against a background of suitably smooth Bondi crooning. A similar mood sweeps through "Covered In Gold" – Jack Beauregard's falsetto sets the scene for dawning golden hour moments, destined for heavy rotation on beach bar sound systems and cabriolet cartridges in "Future" summers. Next up, "Trippin" marks a decidedly emotional chapter, as synth waves flutter to ecstatic heights. "Do Not Do Me" feat. Nneka pairs unambiguous club bounce with Afrohouse flair to get those hips swinging, whilst "Electricity" cozies up at 75bpm amidst downbeat vinyl crackles. Vocal guest Emily Breeze breezes in as cool as Siouxsie Sioux, as soulful as Grace Jones. Jack Beauregard returns to sing "Humans", an artfully encoded ode to human needs. Five minutes dedicated to the literal fulfilment of sonic syntactical basic needs, immediate hooks, rapturous pads and knee-trembling harmonies. "Alive" dances over arpeggios and subtle Stevie B. memory games into space pop heaven, leaving every 4/4 path behind until "Sun Of Ra" ignites the tribal groove floor afterburners.
"How I Feel" blazes through in full peaktime burner mode, conjuring up tender vocal soul and staccato snares in the break.
The biggest bounce is reserved for the title track of the album, threatening your speaker membranes with its sheer power. Pitched vocals and vast engine room reverb tails clash unexpectedly with funky synths and bass lines. Nobody ever said techno can't be sexy. "Into Your Soul" adds a gallon of Jackin' House fuel into the peaktime motor before the heavy punches of "We Know You" bring the album cycle to a close, maximizing the impact of the break long before the afterhours hangover can take hold on the floor. But that's no problem. God - a DJ as we all know – invented the rewind button for situations like this.